Friday afternoon rolled around with the grand pronouncement by the Mount Washington observatory that they had just seen the most rain in ~12 hours since Hurricane Irene rolled through, therefore there had to be some creeking somewhere in the near future.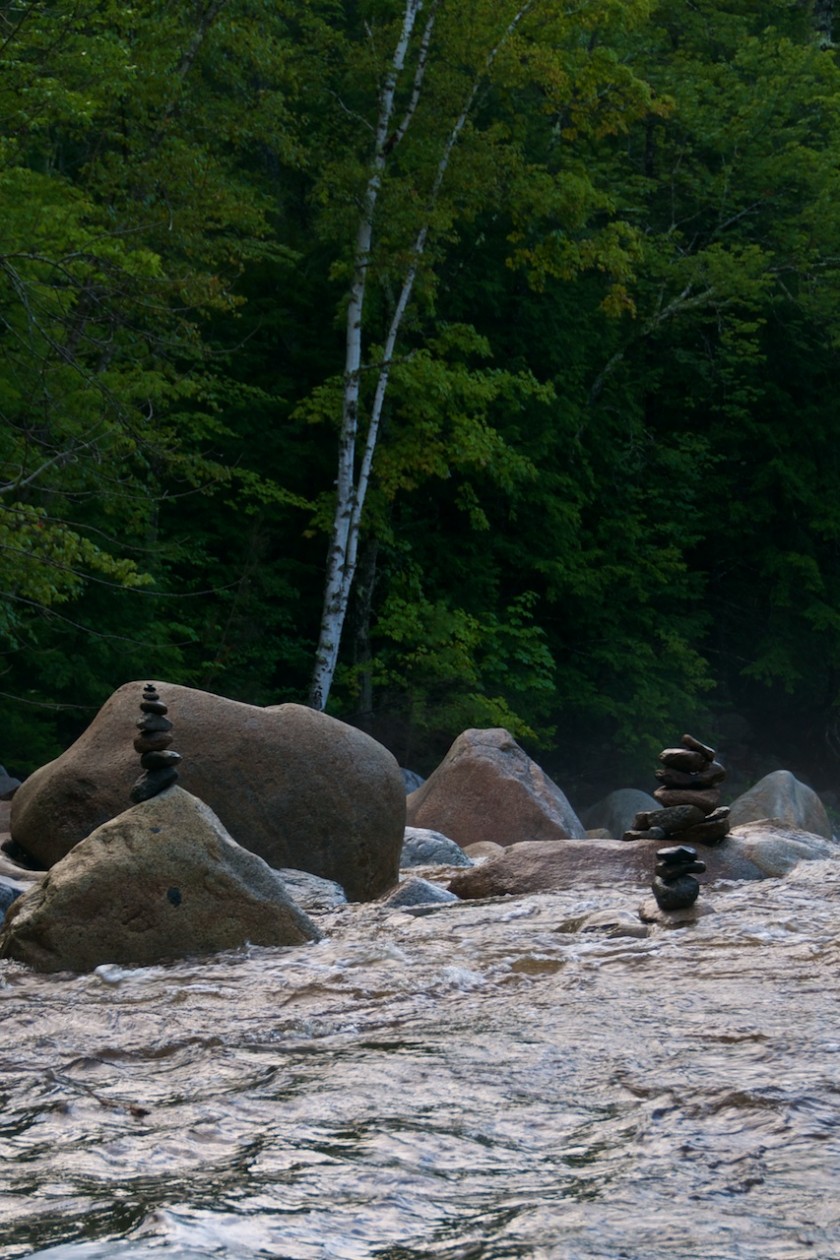 Attempt #1 had me driving toward Cold Brook, but I got there to find out my cohorts weren't able to make it, which was just as well as the creek hadn't come up yet. I decided since I was already in NH and had driven through part of Conway once, I might as well drive through and check out the Sawyer. Despite the most cops I've ever seen due to an event in North Conway, which caused incredibly slow traffic through town I eventually made it up to take a look at the Sawyer. It was also low (I wasn't planning on paddling it) but looked really cool and definitely on the hit list under the category of soon.
Only one artsy photo from the Sawyer. I did find myself back down in North Conway for a rather nice sunset though: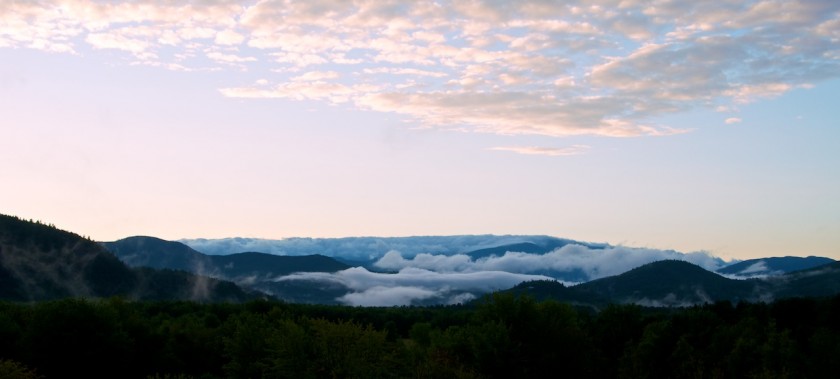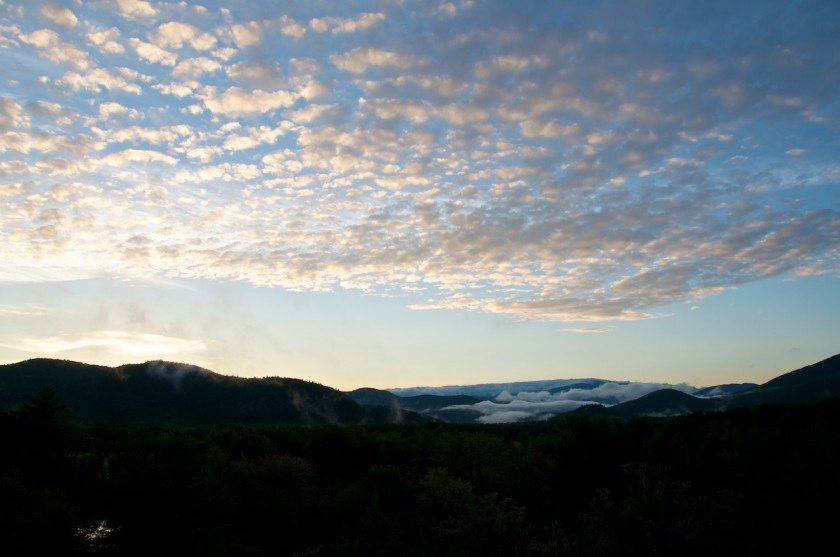 Jeff T and I made a plan to head toward Bethel early Saturday morning as word on the street was that Bull Branch was crankin' late Friday evening. The Wild River had peaked somewhere over 7 feet. We arrived to find it about as low as we would consider it. The boogie water provided some good quality ELF boating, but some of the upper slides and Frenchman's Gorge were fluid enough for some fun. It also looked like the drop with the wood would have gone, but both of us decided to walk that. Jeff falling into what I know as the Caludron of Shit. It's not bad at this level, but at higher levels you want to avoid the undercut on the right, and the eddy on the left. I've heard that swimming out of the eddy on the left at high water takes some effort.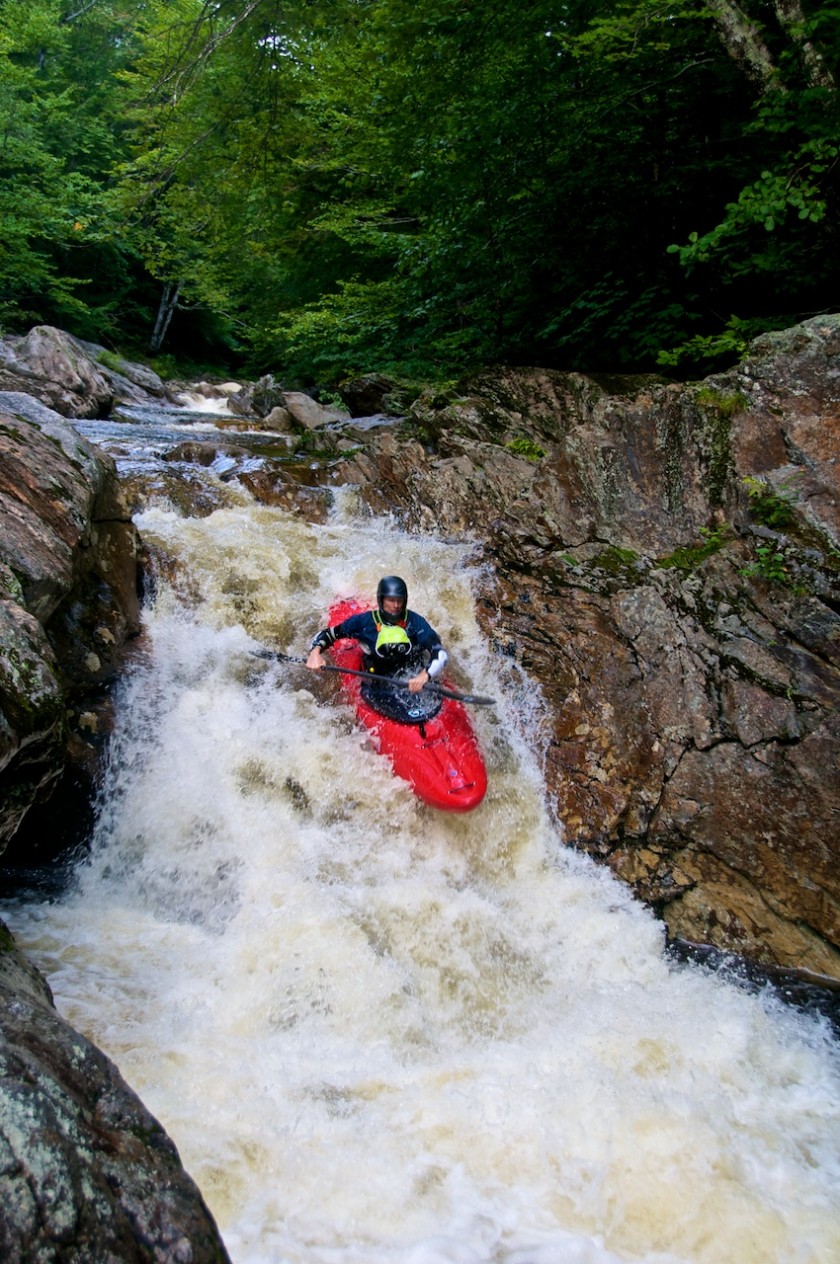 We then hit Frenchman's a couple of times.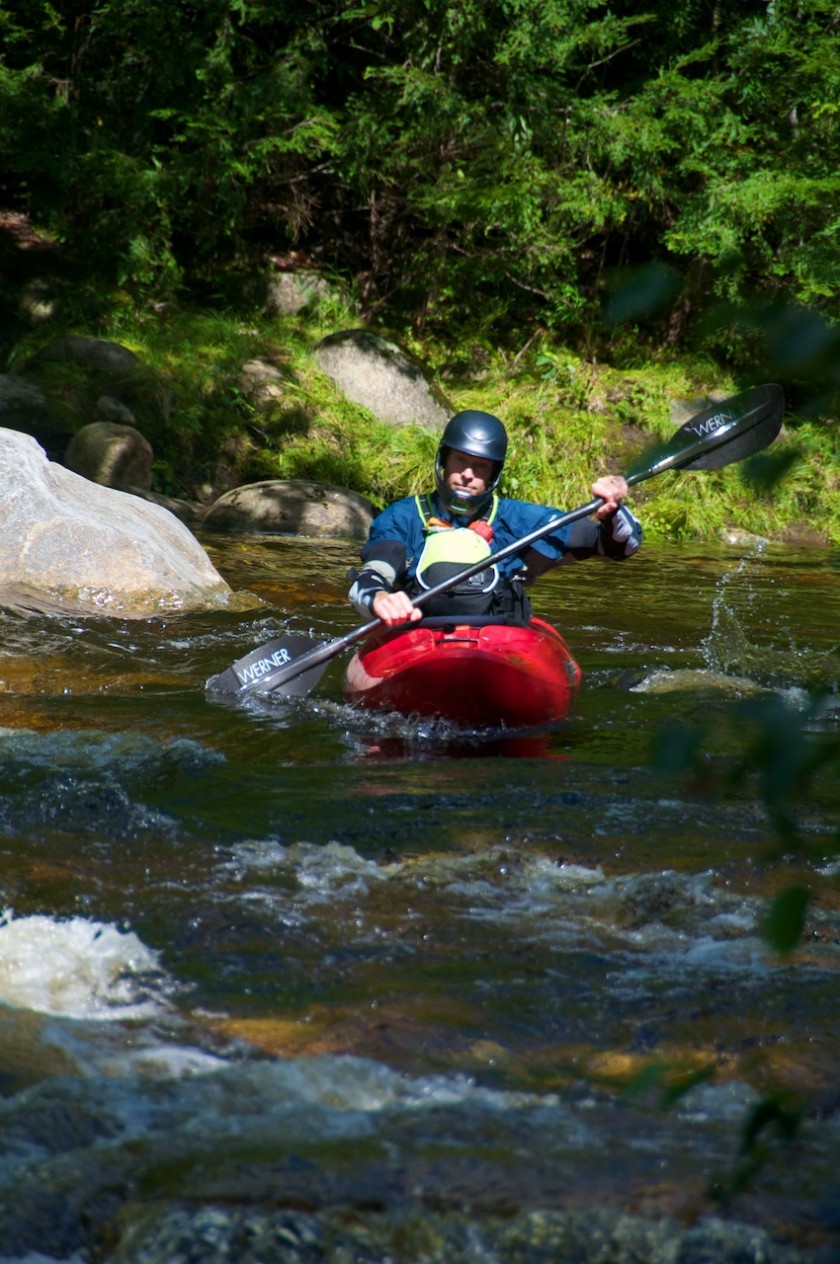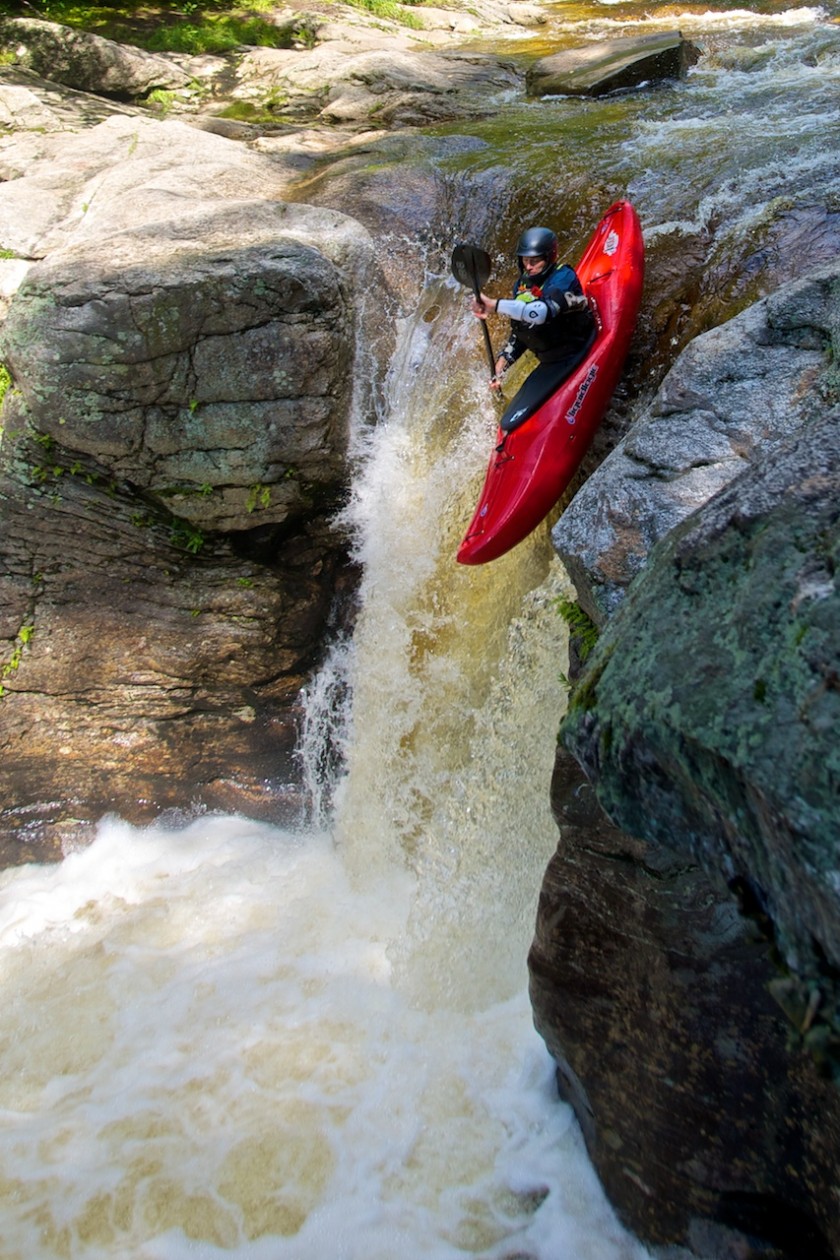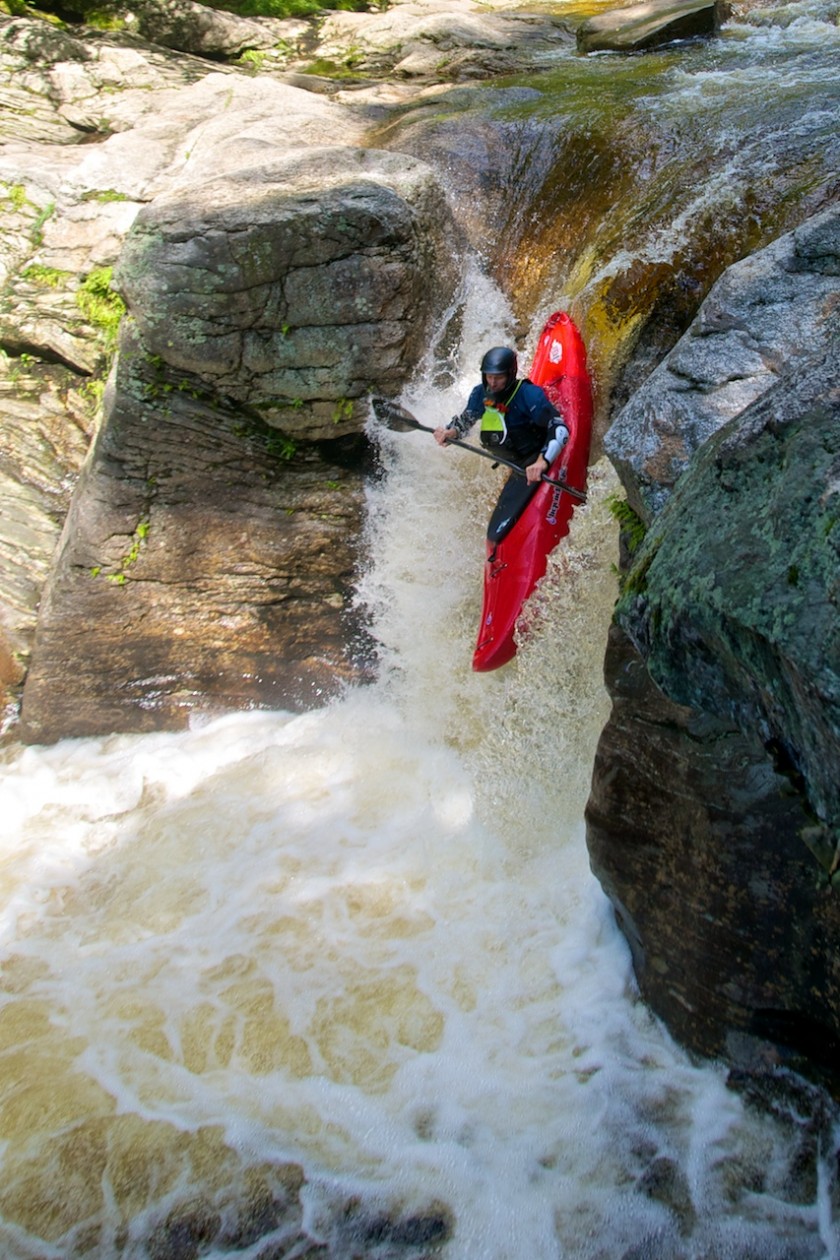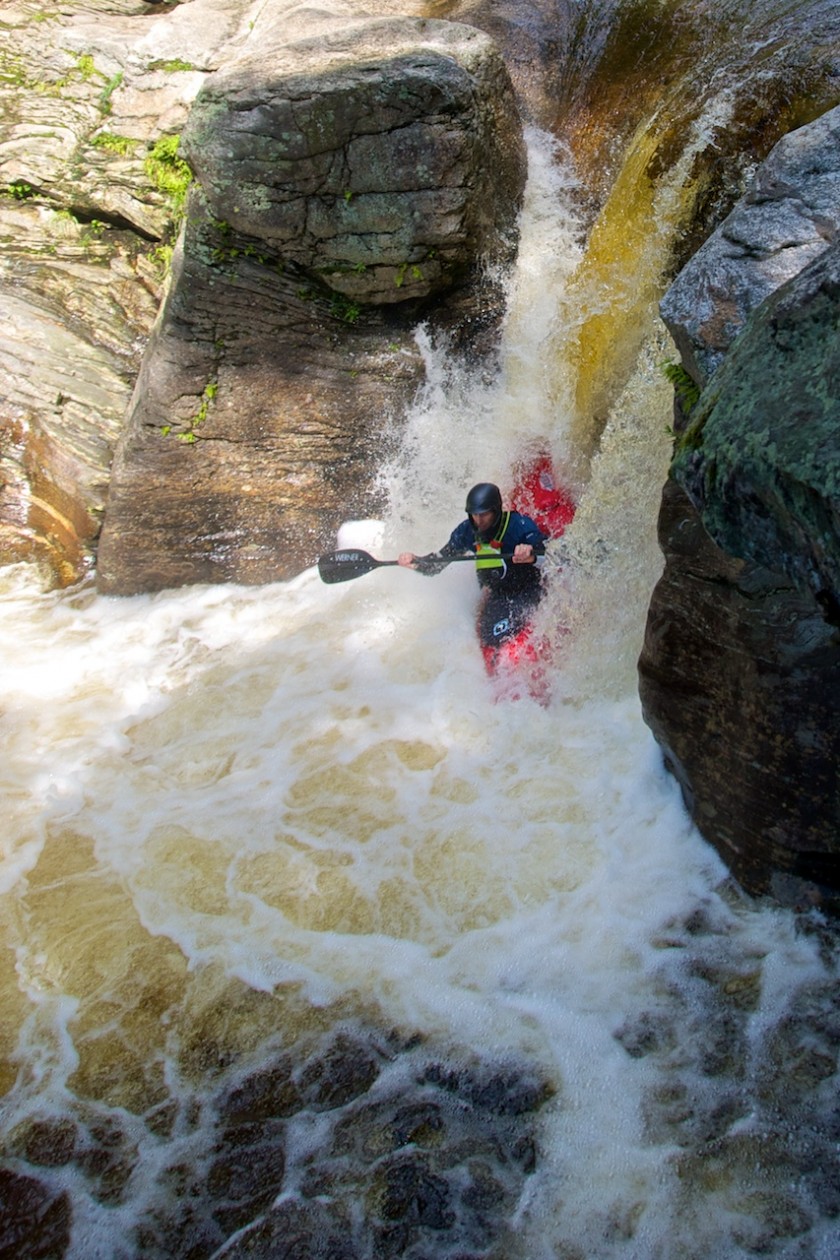 Jeff took one of the rare photos of me.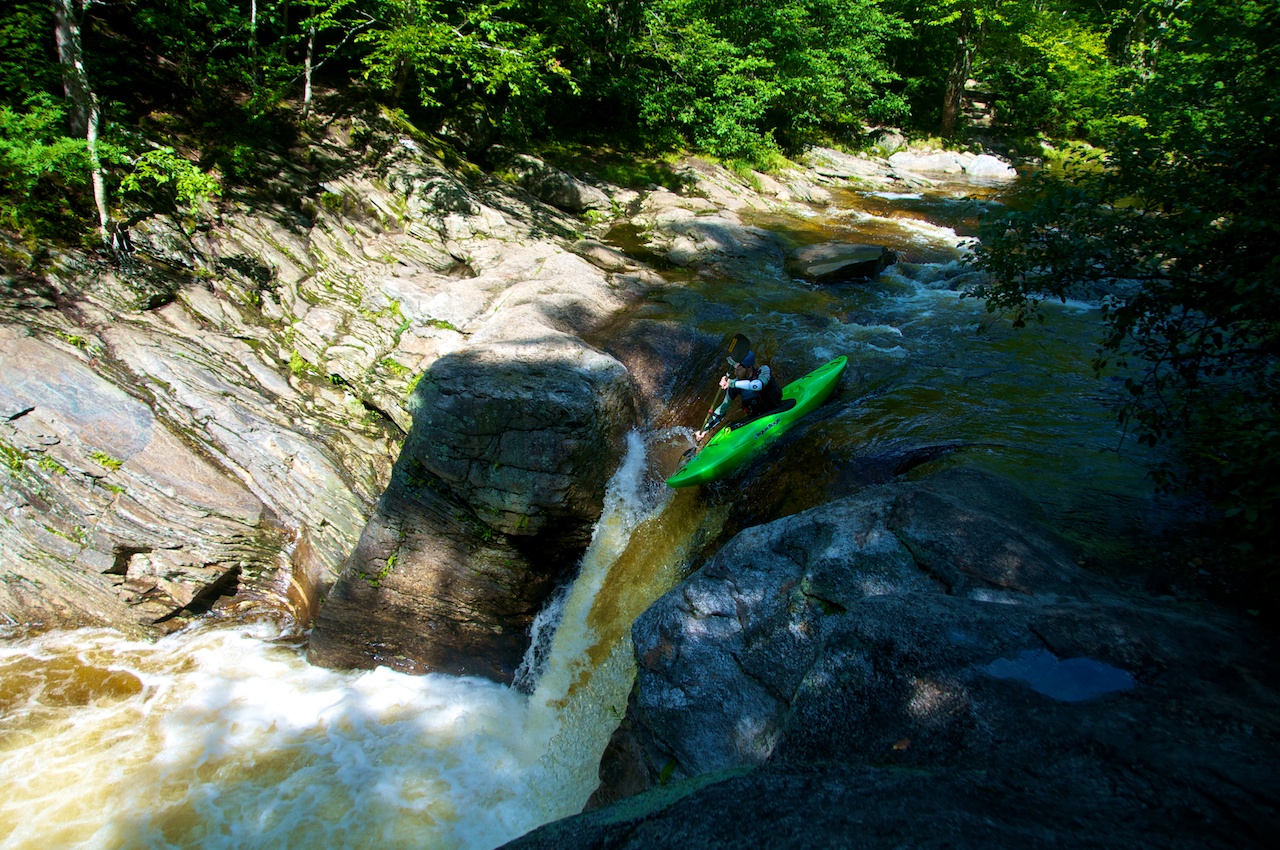 Towards the bottom of Frenchman's Gorge (second to last before boogie water) I pinned on right. I was stable, but I was pretty glad when Jeff was able to give my bow a yank free.
Afterwards I hiked into Smooth Ledge on the Rapid River and hung out with the Chewonki group and got to paddle with them for their last section of whitewater from Hedgehog down. Some surfing at Smooth Ledge and visiting Woody at the Mill Hill Inn rounded out the day.