After having Fall dry enough that a couple weekends ago we were worried about having enough water for a release on the Dead River some moisture finally arrived. [STRIKEOUT:A front rolled through, stretching from Canada to the Gulf of Mexico while Hurricane Gonzalo passed offshore]"A cold front stretching from Canada to the Gulf of Mexico carrying warm, moist gulf air with additional input from Hurricane Gonzalo"(clarification by Mike) brought 2-3 inches of rain to the White Mountains and Maine. While the water started to run out of the Whites and Mahoosucs on Friday, it held until Saturday in the Bigelows where we got to enjoy it.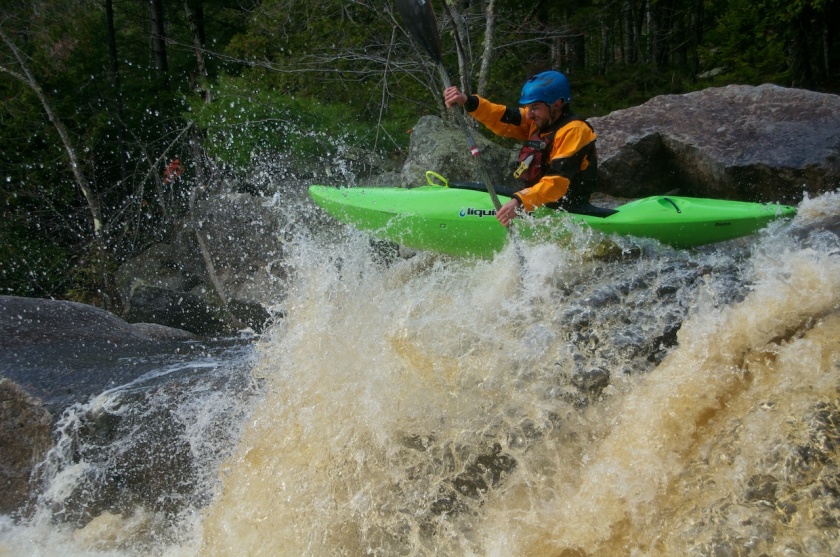 On Friday afternoon before heading out for a lap on the NH Swift River after work, I checked the Carrabassett gage and found it spiking over 5000 cfs. With that much water not only might Sandy be in, but other creeks in the region might be up Saturday too. Having obsessively been hounding people once this rain was solidly forecast, trying to figure out who wasn't going to Moosefest in NY, but was still available to paddle, I had an idea of who to start getting ahold of. I went to bed thinking we had 6 or 7 people ready to go.
As we rallied in North New Portland, and consolidating into vehicles that are slightly happier off road, we found that we needed to use all of our fingers to count the number in our group, but as most of the group was pretty solid, and as Sandy Stream is more 'Class Fun' than 'Class Scary' we went with the flow. At this point the Carrabassett had dropped down around 2500 cfs.
At the first drop with our group size it would have been iffy trying to take everyone down the very tight windy channel on the left side of the island, without dealing with the tree in it, we all scrapped down the right side. A couple smaller rapids with what I like to call telephone eddies (tell the next person the move, as there is no eddy where you can see the rapid that is also large enough to fit the whole group) we arrived at Auto Boof. A couple of creative lines, some really good ones, and one drag of a creative line paddler out of the left side hole by their paddle and we were through.
Next up was Slip and Slide. I hopped out to set safety and take photos, and very quickly Anthony came through and set safety on the left shore, where he ended up getting some business. Normally on Slip and Slide you can get yourself on line, and then be completely passive and come through just fine, but today people reconnected with the bottom. Like Auto Boof the landing is very shallow, but normally it is well enough padded to kick you away without having discovered the rock. Here the prior occupant of the red boat had run successfully, then flipped in the eddy after Mike had already been signaled to go.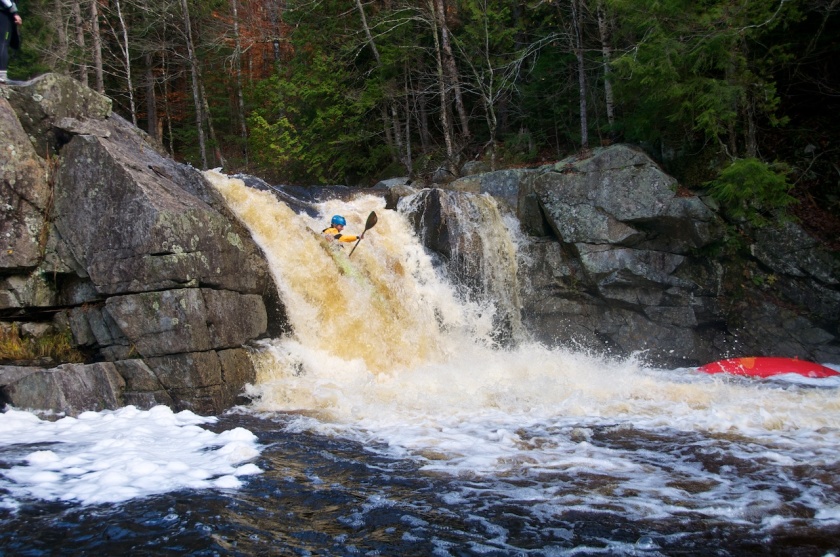 Sometimes you set up safety and then (thankfully) not get any business. There was only one real customer at Slip and Slide.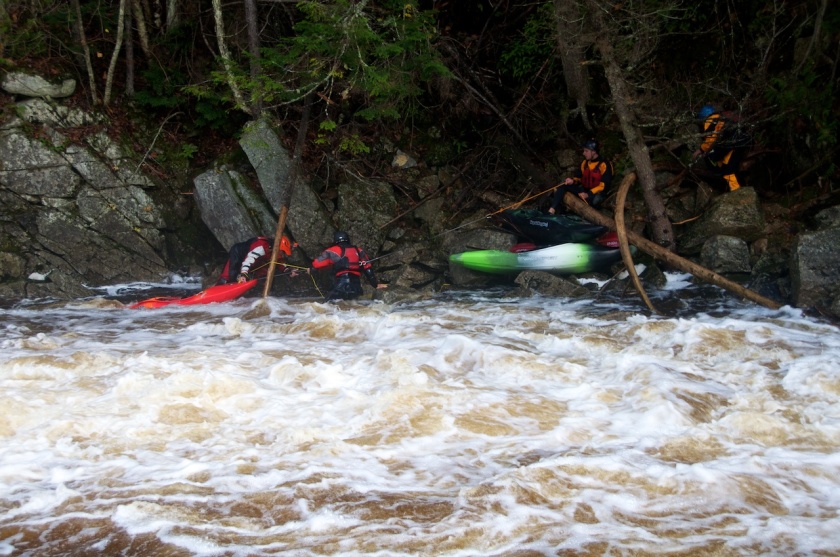 Walker had gotten out on Sandy the day before, and not only was it the highest he had ever run it, it was higher than anyone in his group had ever gotten on it too (and there were some high water aficionados in that group). They found some new wood scattered about the run. This log found itself jammed up at the boof of California Dreaming. This exact spot seems to collect wood very well. After some raw heaving of it up the ledge they were able to Z-drag it over to the far shore.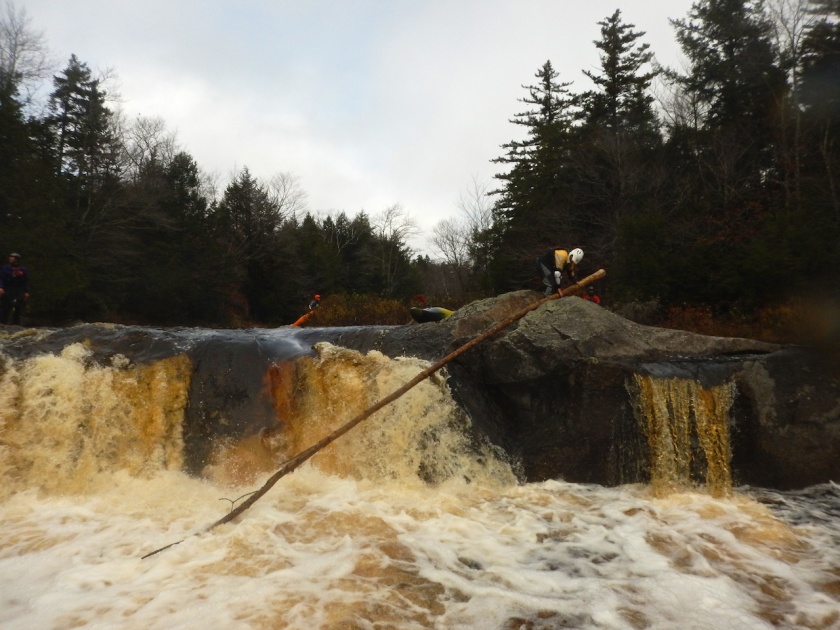 And then Jeff got to bust out his 'Erhmygod' face.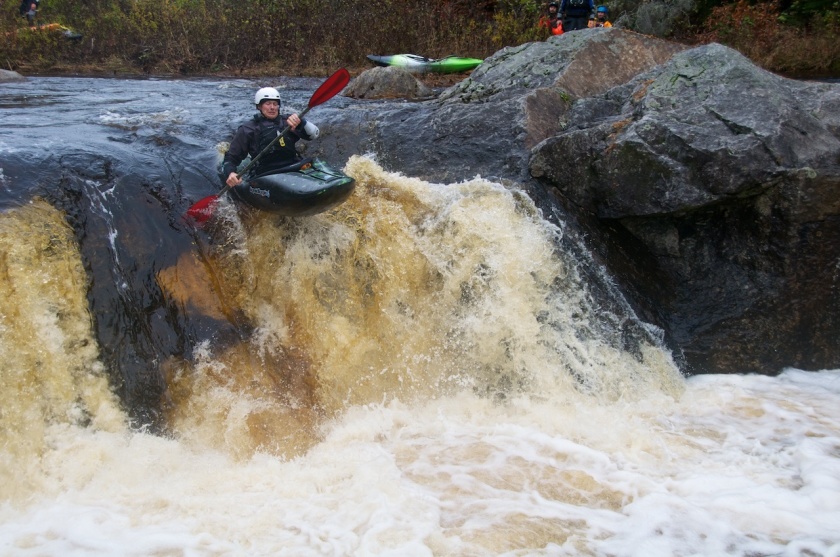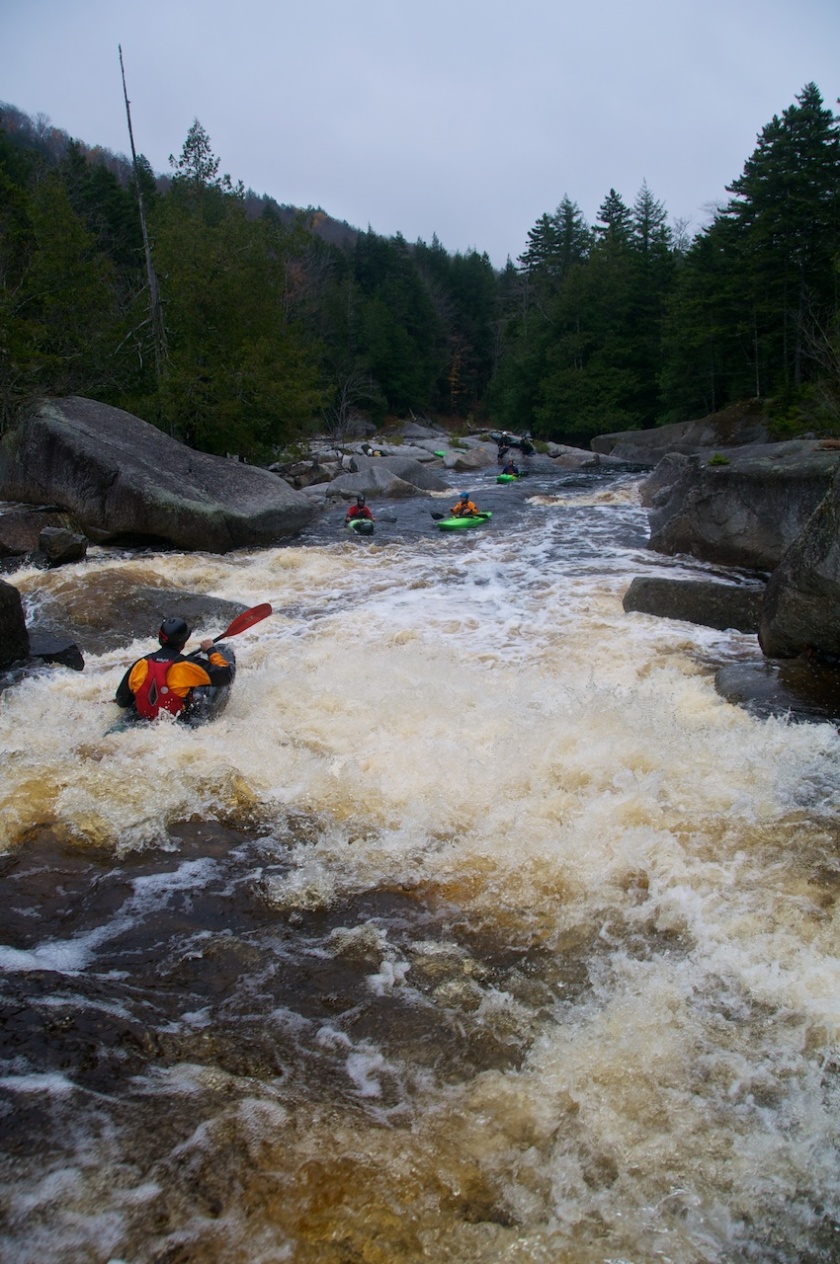 Sometimes a safety customer appears before you get a chance to formally open for business, but the customer comes first. We were all eddying out above Cat and Mouse, where you need to make a move either in the first drop (Cat) or at least before the second drop (Mouse) to avoid a sieve on river right. We had someone fail to catch and eddy and swim above Cat. Apparently I was saying 'shit, shit, shit' as I went flying past everyone who had already popped their skirts to scout, chasing after the swimmer. Thankfully it appears when you swim above Cat, Cat kicks you left, setting you in the right spot for Mouse.
I came up behind the swimmer pretty fast and then was able to get him oriented and out of the water after Mouse (but before the Cheese, a nice boof, unless you are trying to wrangle a boat like a previous run). I managed to reattain and set myself below the boulder sieve for everyone else's runs, while Walker parked himself right on top of it.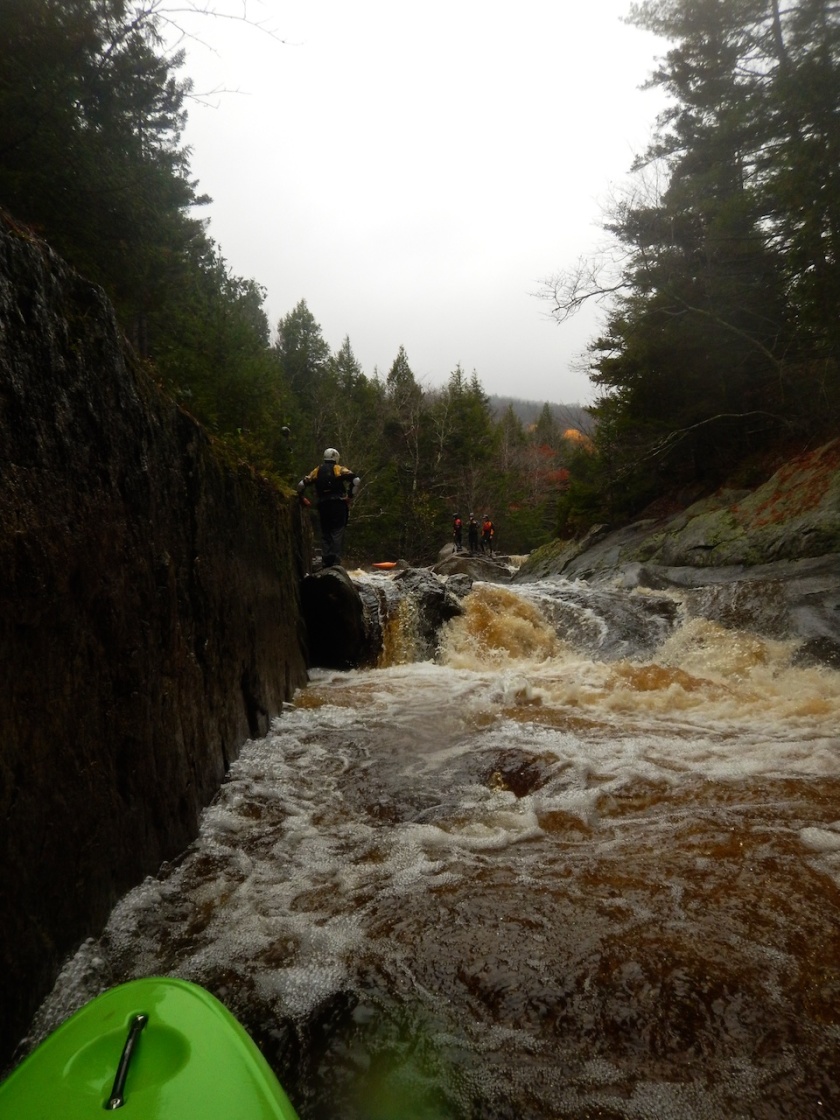 A few rapids and quick water later we found ourselves at the top of the Crusher sequence. The Crusher itself is a large slide, but the bits up above it are manky in their own right. There's a very cool looking boof on the right into a small mini gorge channel that lets you take out and portage before the main event, but it also had a log in it to remove. We portaged on the road and put in just below. Crusher produces quite the quantity of foam.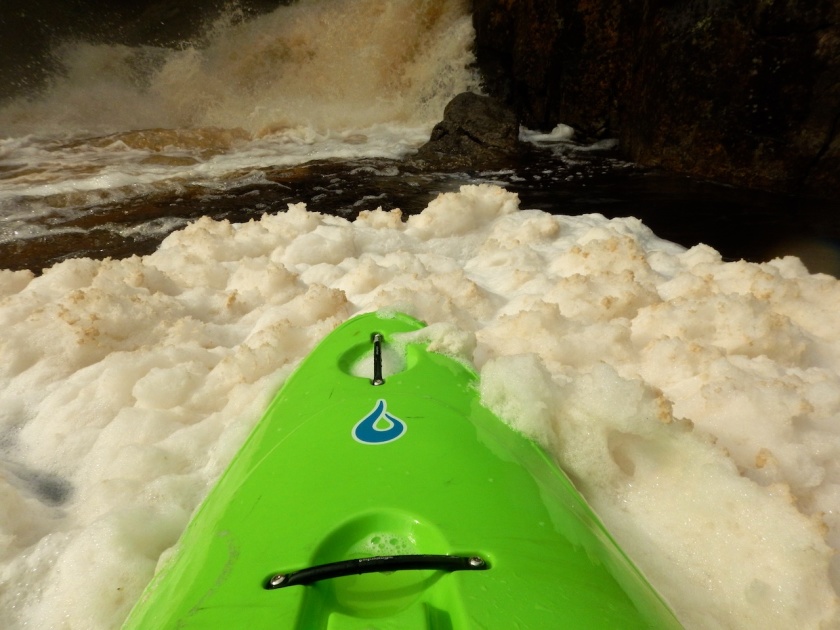 Contemplation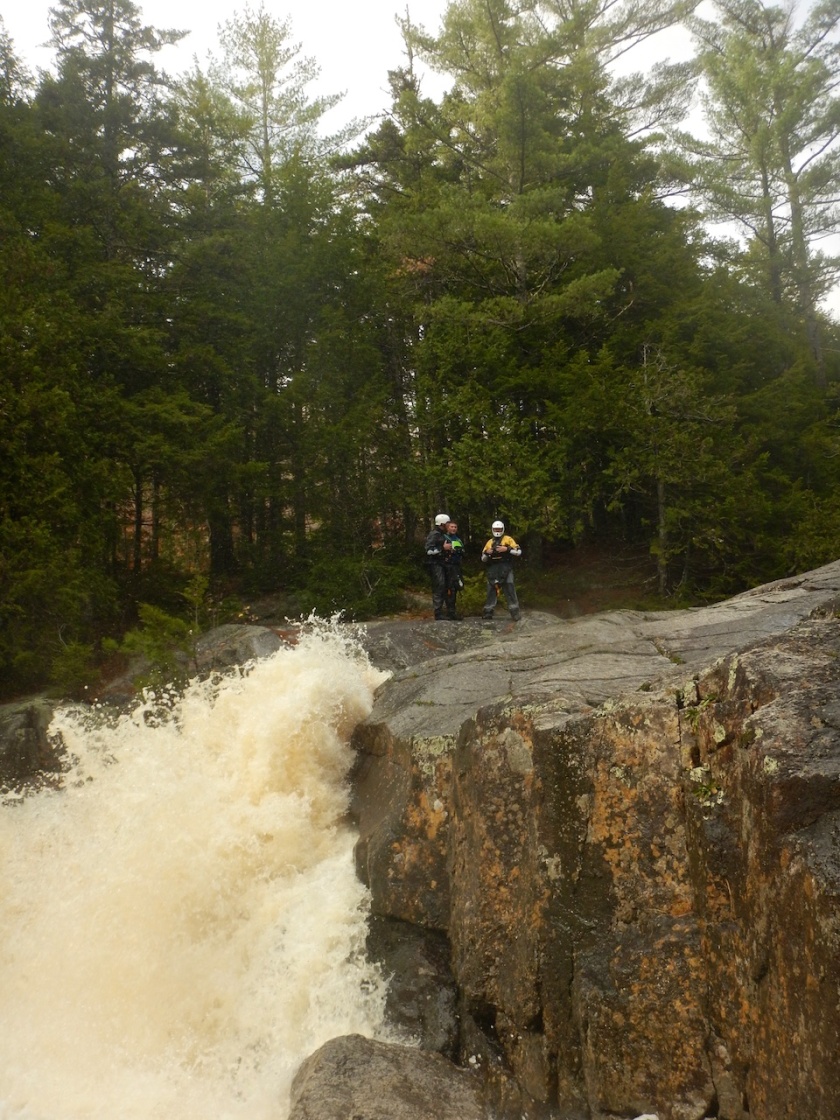 A very nice creek to get back on after the first solid rain in two months.
Booftember may not have arrived, but Booftober has begun!