On March 4th we finally go our zarpe, and we able to leave Puerto Williams.
Even though we had our zarpe there  was still the formality of waiting for a pilot to show up as Pelagic Australis was lashed outside of us and displaces over 50 tons.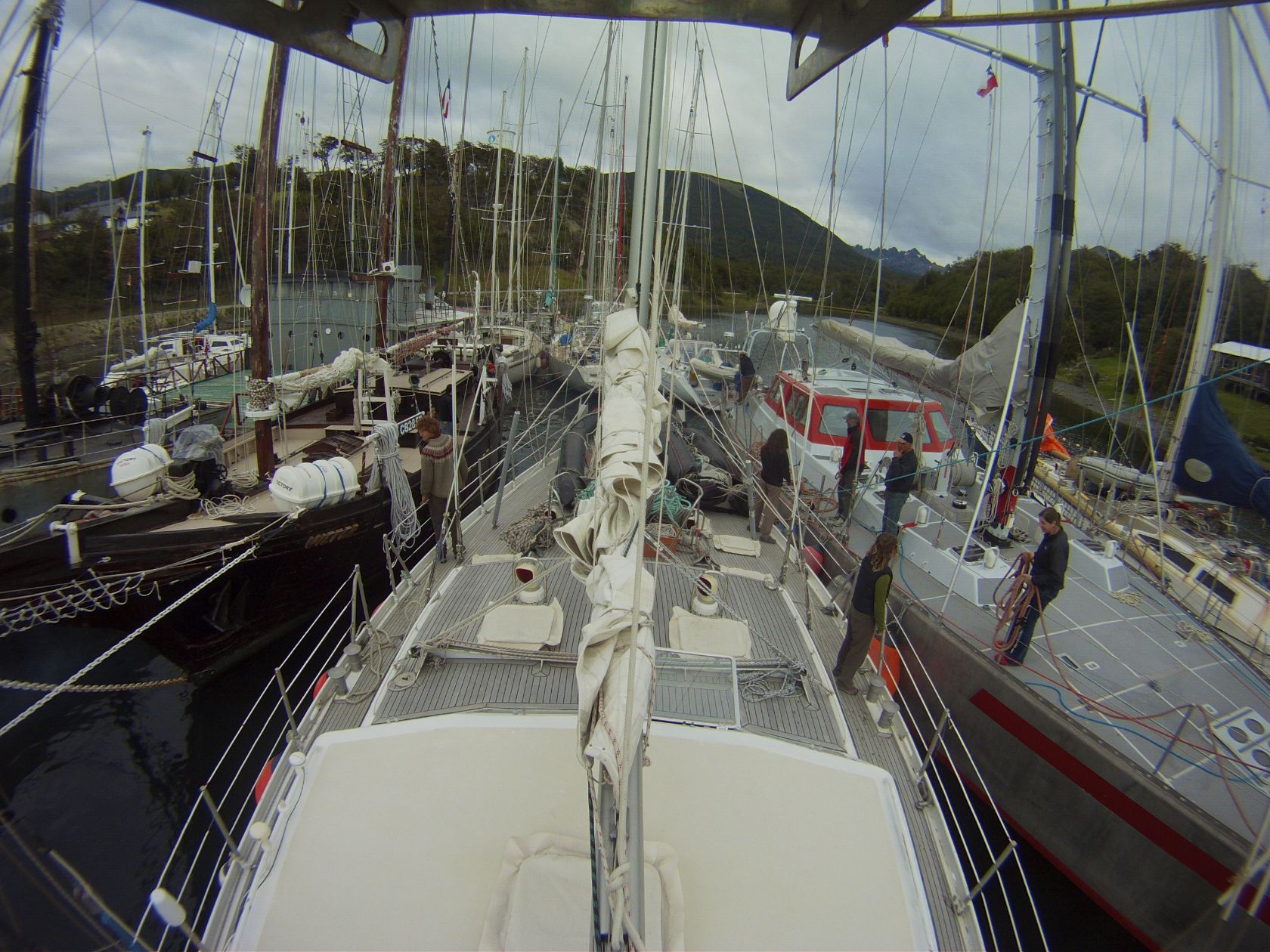 Our honor guard escorting us out of the Micalvi.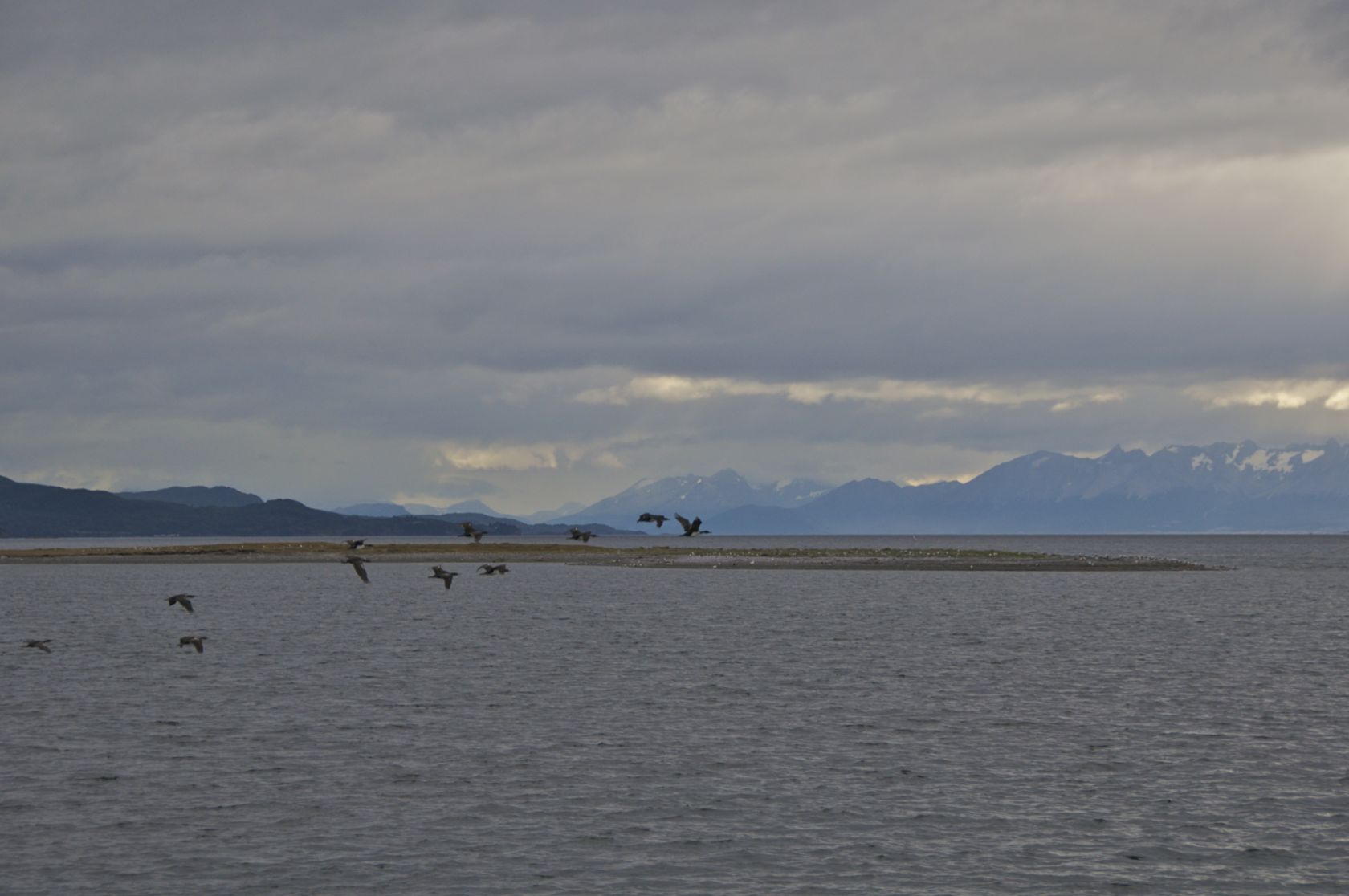 A crew in motion is a happy crew.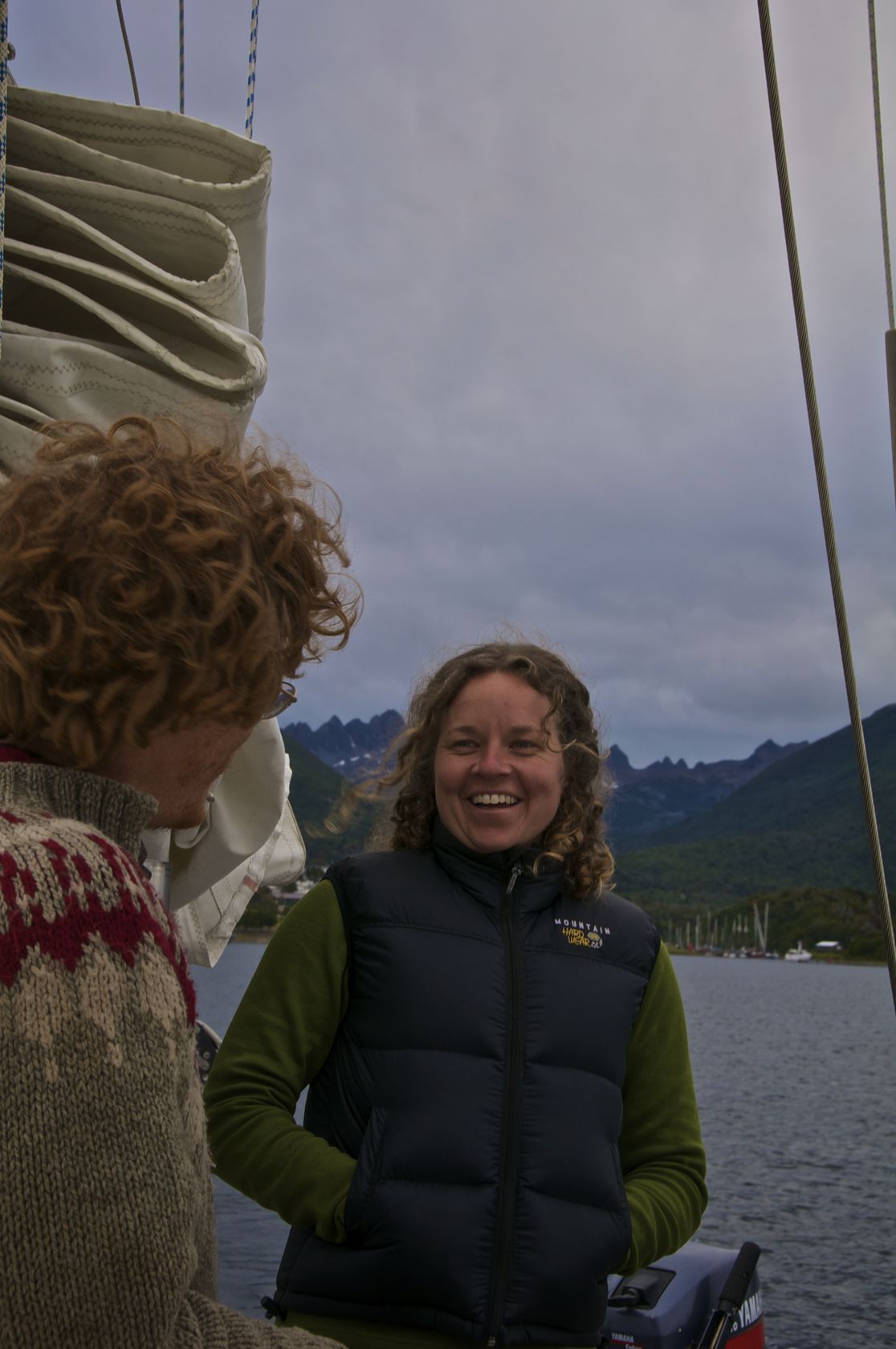 We motored through the night so the Swedish scientist on board could get right to work, so we got to see a few of Chile's automated light stations.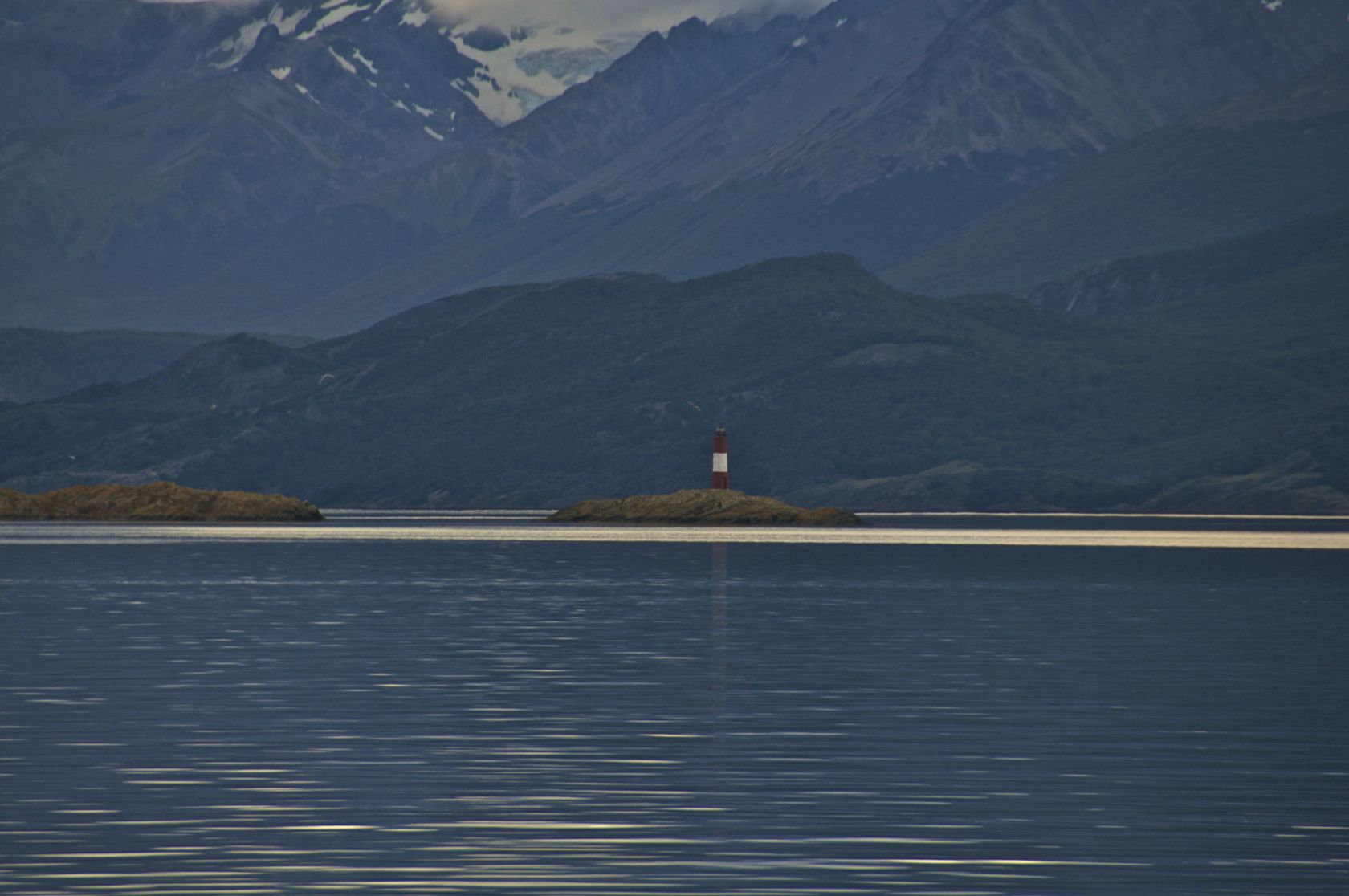 A nice sunset from a different location!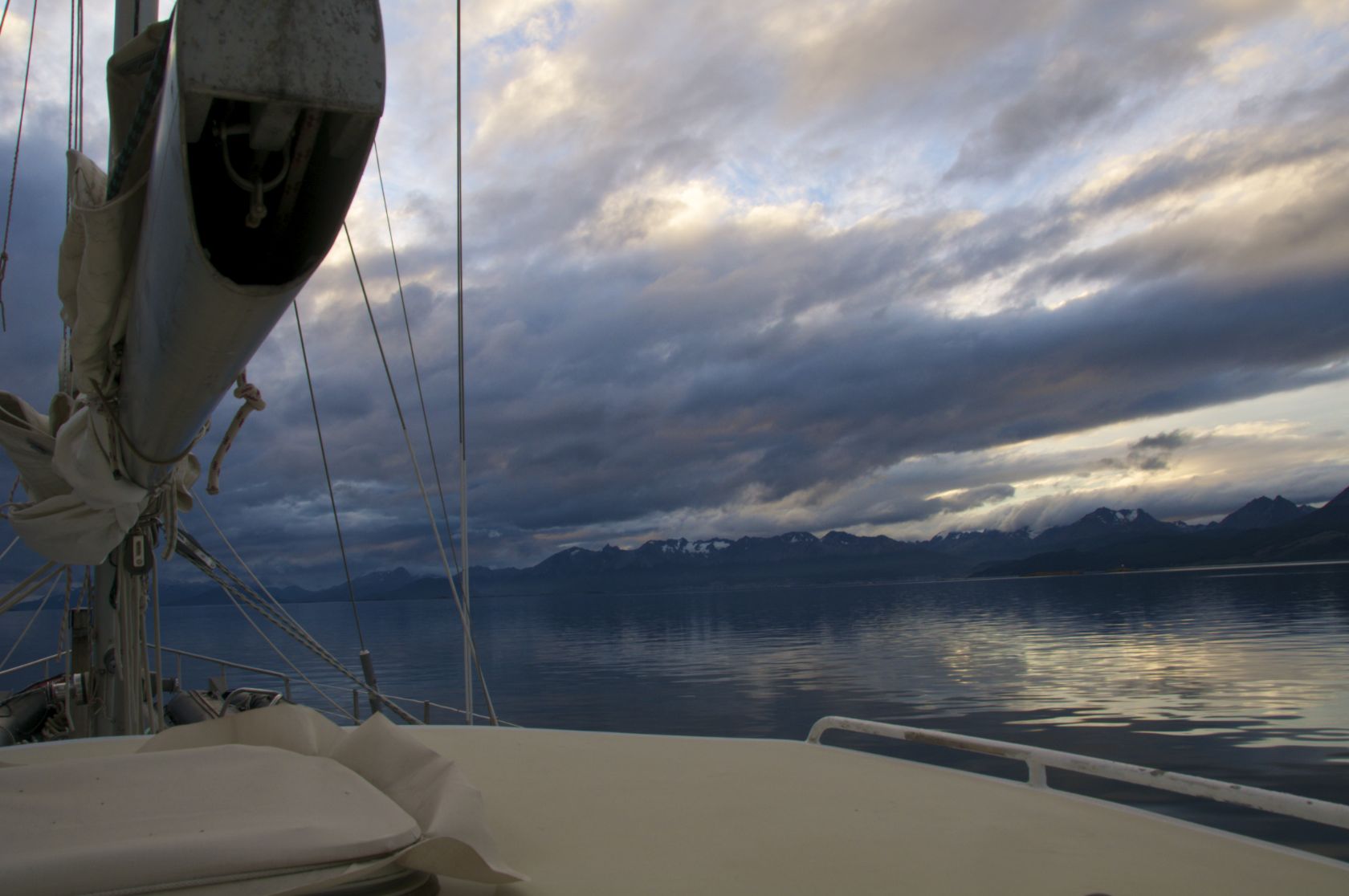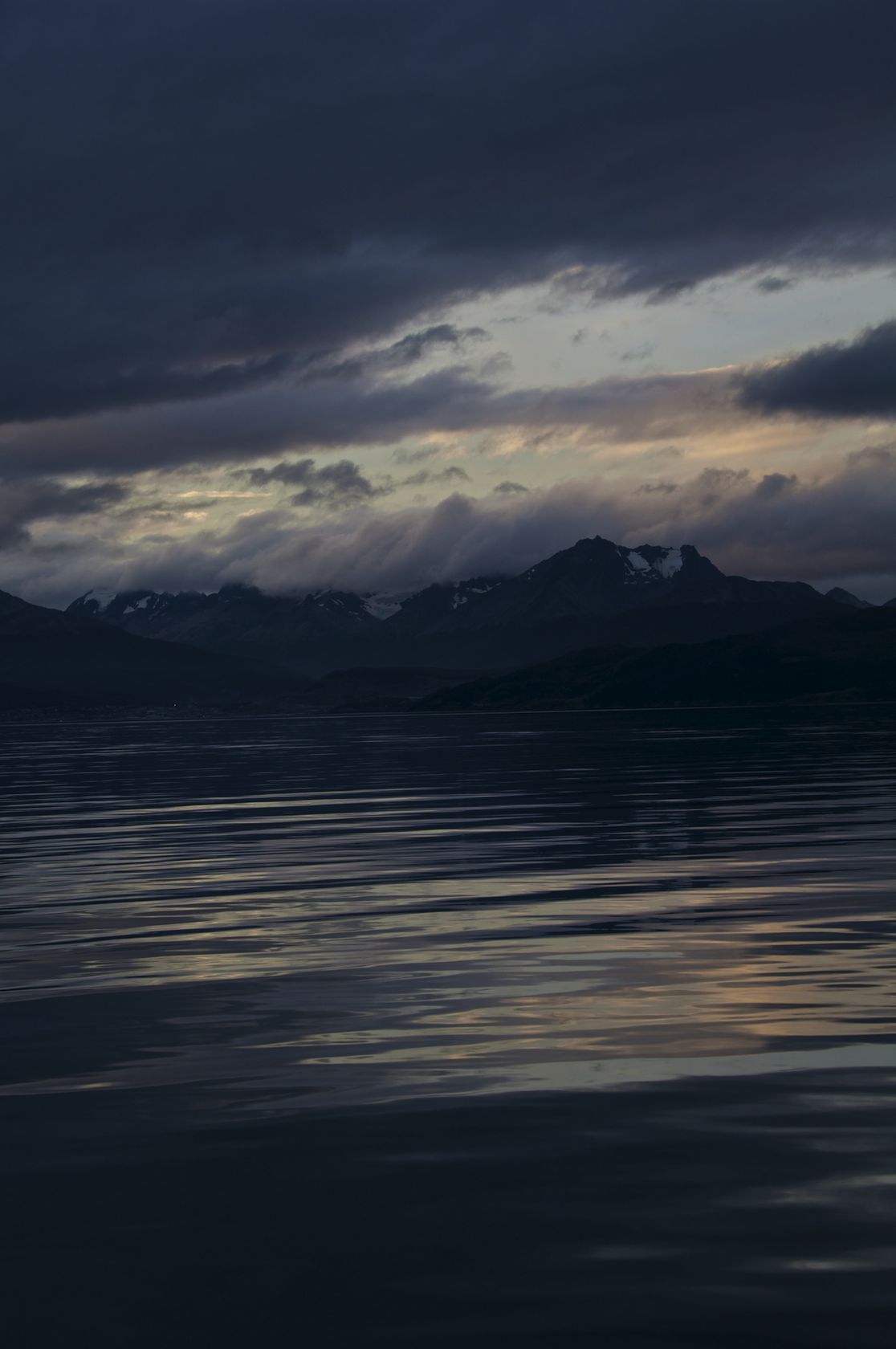 Evening light on the water is nice.